An Ideal City premieres in Athens on 9 and 10 October, at several relevant cultural venues of the city: the Acropolis Museum, the EMST Museum, the Greek National Opera / Stavros Niarchos Foundation Cultural Center.
On the occasion of the dates in the Greek capital, the 12 MicroDances performed by Fondazione Nazionale della Danza/Aterballetto dancers are joined by 9 other creations danced by Greek National Opera Ballet.
An exhibition of 21 creations comes to life, celebrating 200 years since the 1821 revolution that led to Greek independence.
The world premiere in Athens is supported by: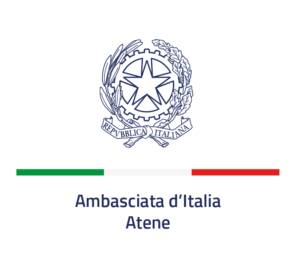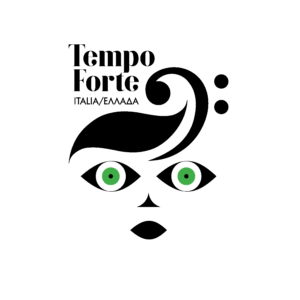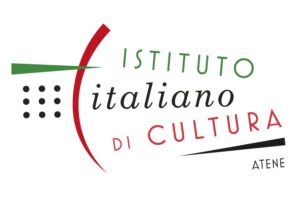 On 9 and 10 October audience members will have the possibility to follow a five-hour route with 21 stops that will be divided into the four institutions hosting the works: the halls of the Acropolis Museum, the National Museum of Contemporary Art Athens (EMST), the parking, Stavros Niarchos Park and Lighthouse of the Stavros Niarchos Foundation Cultural Center (SNFCC), as well as the Foyer, the backstage of the Stavros Niarchos Hall, and the rehearsal rooms of the Greek National Opera.
The route will start every day from the Acropolis Museum at 11.00, 12.00 and 13.00, it will continue to the EMST and will conclude at around 16.00, 17.00 and 18.00 respectively, at SNFCC and GNO's venues. Audience members will be transported from one venue to the other by a minibus leased by the GNO.
The relationship between spectacle and spectator is thus redefined dynamically and according to the specificities of each venue, the elements of each choreography and the succession of all the parts of the overall wandering experience – a narration that runs through the city, the stories, and the different bodies it is made of.
Due to the special nature of the performances and the COVID-19-related restrictions, only limited places will be available for the public. Ticket reservations will be made at ticketservices.gr from Tuesday 5/10/2021 on a first come, first served basis.
Ticket information for the Acropolis Museum is available at: https://theacropolismuseum.gr/organosi-episkepsis#eisitiria.
Ticket information for EMST: EMST: https://www.emst.gr/visit.
Audience members who will attend MicroDances must present a valid certificate of vaccination against or recovery from COVID-19. Mask wearing is necessary throughout the route and presentations.
Knight Rider
Parthenon Gallery Atrium
Choreography: Yannis Nikolaidis, Sound design: Manolis Manousakis, Costumes: Ioanna Tsami, Dancer: Margarita Kostoglou
Active Motivation
Parthenon Gallery
Choreography: Elena Kekkou, Music, live performance: Antonis Vlachos, Choreographer's assistant: Dimitra Vlachou, Dancer: Elena Kekkou
Eppur si muove 01
Archaic Acropolis Gallery / The Antenor Kore
Choreography: Francesca Lattuada, Music: Ludwig van Beethoven, Symphony No. 7, 2nd Movement: Αllegretto, Costumes: Bruno Fatalot, Dancer: Clément Haenen
Forget Me Not
Archaic Acropolis Gallery / Hekatompedon (East pediment)
Choreography: Konstantinos Rigos, Music: Giorgos Koumendakis, Saxophone: Guido de Flaviis, Choreographer's assistant: Fotis Diamantopoulos, Dancers: Danilo Zeka / Vangelis Bikos
Near Life Experience (excerpt from a creation of 2003)
Entrance hall
Choreography: Angelin Preljocaj, Music: Air (Jean-Benoît Dunckel, Nicolas Godin), Dancers: Ivana Mastroviti, Hélias Tur-Dorvault
Ticket information for the Acropolis Museum is available at: https://theacropolismuseum.gr/organosi-episkepsis#eisitiria
Pensieri di carta
Amphitheatre
Choreography, original music: Hélias Tur-Dorvault, Musical arrangements: Alessandro Grisendi, Dancer: Martina Forioso
Choreography, set and costume design: Fernando Melo, Music: Machinefabriek, Thomas Köner, Dancer: Grace Lyell
Choreography, set and costume design: Norge Cedeño Raffo, Music: Erik Satie, Dancer: Estelle Bovay
bodies. ever. stitches
Roof (Terrace)
Choreography: Cecilia Bengolea, Music: Stitches, "Brick in Υo Face", Choreographer's assistants: Dimitra Laoudi, Valeria Lanzara, Dancers: Emilia Gaspari, Marita Nikolitsa / Areti Noti
Ticket information for EMST: https://www.emst.gr/visit
Choreography: Persa Stamatopoulou, Music: Apostolis Koutsogiannis, Costume coordination: Yorgos Mesimeris, Choreographer's assistant: Irina Akrioti-Kolioubakina, Dancers: Stelios Katopodis, Thanassis Solomos

HARPY
Lighthouse / Bridge
Choreography: Michalis Theophanous, Costume coordination: Yorgos Mesimeris, Choreographer's assistant: Fotis Diamantopoulos, Dancer: Arieh Bates-Vinueza
Turn the Tide
Lighthouse / Terrace
Choreography, set and costume design: Roberto Tedesco, Music: BowLand, Dancers: Serena Vinzio, Matteo Fiorani
Blue Tits
Lighthouse / Terrace
Choreography: Lenio Kaklea, Choreographer's assistant: Dimitra Laoudi, Dancers: Zoi Schinoplokaki, Yannis Gantsios
Butterfly
Stavros Niarchos Park
Choreography: Yorgos Papadopoulos, Music: Apostolis Koutsogiannis, Costume coordination: Yorgos Mesimeris, Dancer: Yorgos Papadopoulos

Eppur si muove 02
SNFCC Agora, GNO entrance
Choreography: Francesca Lattuada, Music: Ludwig van Beethoven, Symphony No. 7, 2nd Movement: Αllegretto, Costume design: Bruno Fatalot, Dancers: Arianna Ganassi, Antonio Tafuni
Choreography: Ina Lesnakowski, Music: Loscil, Set design: Carlo Cerri, Dancer: Saul Daniele Ardillo
Choreography: Markella Manoliadi, Music: Gabriel Fauré, "Après un rêve", Singer: Artemis Bogri, Choreographer's assistant: Dimitra Laoudi, Dancer: Ariadni Filippaki
Carne da eroe 2.0
GNO Ballet Studio 1
Installation: Roberto Zappalà, Music: Camille Saint-Saëns: "The Dying Swan", Chinese market noises, Dancer: Giulio Pighini
The Wound / Archive of Western Images
Stavros Niarchos Hall Backstage
Concept, direction, choreography, set and costume design: Pietro Marullo, Sound designer: Jean-Noël Boissé, Assistant to the set design: Diana Ciufo, Assistant to the dramaturgy: Marianna Cifarelli, Dancer: Arianna Kob
Shelter
Stavros Niarchos Hall Backstage
Concept: Saul Daniele Ardillo, Simone Giorgi, Choreography: Saul Daniele Ardillo, Music: Pasquale Catalano, Dramaturgy: Simone Giorgi, Installation: Adam_Signature, Dancer: Minouche Van De Ven
Afterimage
Stavros Niarchos Hall Backstage
Choreography, set design: Philippe Kratz, Music: Pablo's Eye, Video design: Ooopstudio, Dancer: Thomas Van De Ven
Kepler
Stavros Niarchos Hall Backstage
Choreography: Diego Tortelli, Music: Noise music, Beach house, Set: Diego Tortelli, Alessandro Tortelli, Video design: Alessandro Tortelli, Costumes: Diego Tortelli (in collaboration with Nuvia Valestri), Dancers: Leonardo Farina, Sandra Salietti Aguilera, Jamal Uhlmann